Build a custom list or a list specifically pertaining to your industry
Get direct access to those who matter in your target market, and improve your marketing and sales drive with our targeted email marketing lists. The success a quality, current and consistent targeted lists plays in your business success cannot be downplayed. Even well thought-out marketing and sales drive have fallen short because of inadequate and inaccurate list building services.
That is why we pride ourselves in providing quality targeted lists. No matter your needs, B2B email lists, building a mailing list of any kind, our list building services will serve your interest. Furthermore, we also help our clients augment existing targeted email lists, so you can have the most up-to-date data for your business.
Our flexible options also give you complete control over the combinations you employ for your target marketing activities. This will help you increase the precision with which you can match customers needing your products and services; a precision that also increases the chances of success with your direct marketing campaigns.
Our team of experts and our list building tools will provide for you access to limitless attribute combination of data fields to give you a data-set of your ideal targets. We are changing the way marketing executives are gathering data for their campaign.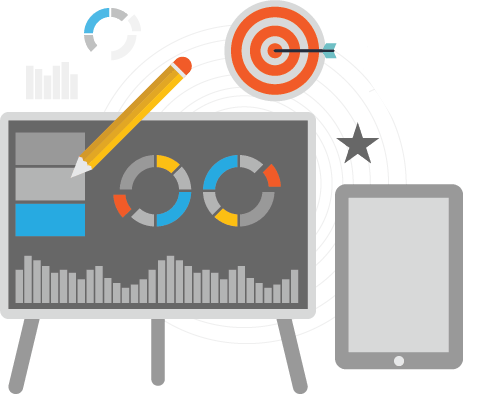 Four Reasons to choose Target List building

Grow business by reaching out to people most likely to respond to your message

Targeted New Business and well established companies

Target professionals by industry such as Manufacturing, Healthcare, hospitality etc.

Experience better ROI through highly targeted direct mail marketing communications
With our B2B List, what you get is:
A detailed target lists separating possible buyers from never-buying group
A list that converts and yields a high return on cost expended
A list that is regularly updated to keep you opened to opportunities
A list free of error and inconsistencies
A list tailored to your needs and ideal prospects
Additionally, when you work with us, we will recommend email list building options that fit your requirements after conducting necessary research. Our experience in the list building services means we know where and how to acquire the information that drives home results. You will get names and contact details of key decision makers, their roles and job descriptions.
Our targeted list building services include:
Targeted database research, recommendation on the best options, acquisition and eventual purchase
Segment our list by industry Type, employee Size, Revenue etc..
Covered over 48 industry subdivisions.
Data authentication and removal of duplicates
Free de-duping services where we can match you existing database with us
We work with our clients across the whole process to ensure maximum satisfaction. We add inputs such as tactics to facilitate the successful completion of your projects. We work closely with you to achieve your goals.
To Know More about our targeted marketing list